It was a great pleasure for me to have some of my Japan travel work adorn the public corridors of the Department of Japanese Studies, National University of Singapore!

With the hard work of alumni, students, and staff over the last few months, the public spaces of AS8 building have been transformed into a mini gallery of Japan-related inspiration. In addition to prints of my recent work taken in various Japanese prefectures such as Kagoshima, Yamanashi and Nara, the walls also feature two notable pieces printed into HUGE A0 sizes, each taking up a wall along the corridor.
There are also accompanying woodblock prints skilfully curated by fellow alumnus Huijun to give a sense of contrast between ancient and modern day Japan.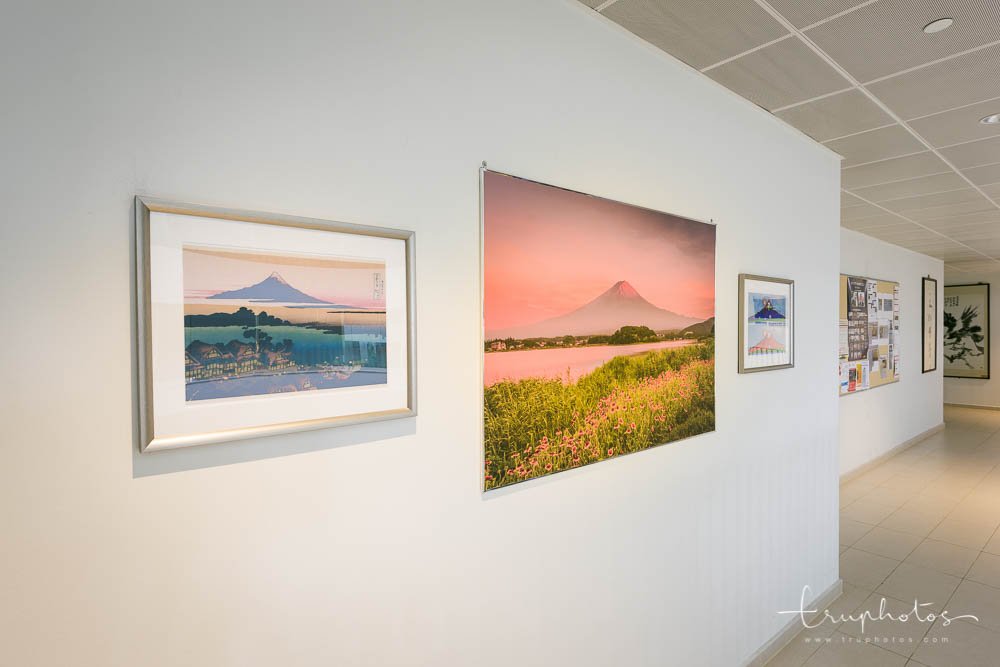 One of the A0 prints is an image of Mount Fuji at sunset and was taken during one of my trips to Lake Kawaguchi. The experience of being left stranded at the vantage location after sunset due to the remoteness of the area still haunts me (in a positive way) to this day.
The other is of Tokyo Tower taken from one of the best spots to admire the metropolitan city from. Sadly, the building where it was shot from is schedule to be demolished and rebuilt. Hopefully there will still be an observation deck when construction completes in a few years' time.
Smaller prints fill up the other walls. This one shows a bird's eye view of the iconic Mount Sakurajima in Kagoshima prefecture.
The mini-gallery is open to the public. Do drop by to take a look if you are around the area!