If you are looking for alternative places to visit and photograph in Japan, you have come to the right place!
Japan is a country that one can NEVER get tired of. Ask anyone who has visited the Land of the Rising Sun multiple times and you might get the same answer. I say this from personal experience as well, after having lived in different prefectures and visited a fair number of off-beaten places that probably only the locals are aware of. 
Japan really has THAT much to offer, not only in terms of her rich history, culture and food, but definitely also from a sightseeing and photography standpoint as well. Add in the various seasons and the variety can be endless!
Mistakenly thought to be a "homogeneous" country by many, nothing could be further from the truth, as Japan has numerous dialects, food variations and even different festivals across different prefectures, so visiting any place is likely to result in a unique experience of its own. 
Where Are the Off-Beaten Places to Photograph in Japan?
In this feature article, we highlight some of the best locations in Japan to photograph and hopefully stimulate (or satisfy) that wanderlust of yours. You might also be interested to check out other travel photos in our gallery.
Which are the ones you have yet to visit? Do you have any favourite places to add? Drop us a comment below! 
Mount Sakurajima
Perhaps the most well known landmark of Kagoshima prefecture, Mount Sakurajima is one of the most active volcanoes in Japan! Located in southernmost Japan, it would be an eye opener to anyone to see a live, constantly smoking volcano, situated in the middle of a thriving city!
From almost any lookout point over the city with Mount Sakurajima in the background, the sunrises and sunsets are just spectacular and worth every visit.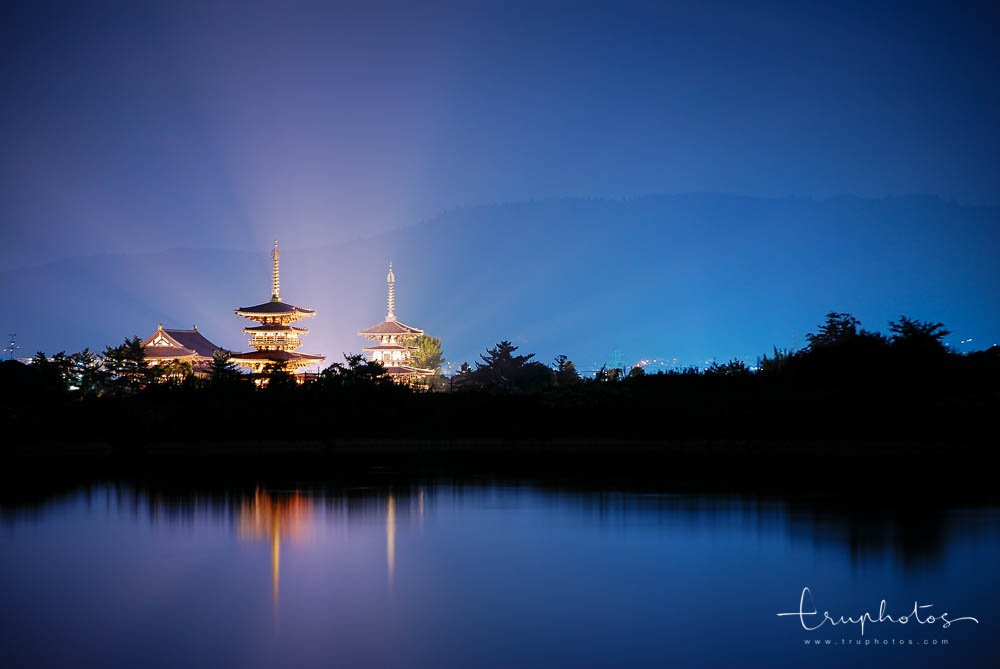 Yakushi-ji Temple
The first ancient capital of Japan, Nara boasts of magnificent architecture and history dating back to the Nara period (AD 710-794). Located in Nara and one of Japan's oldest temples constructed in the late 7th century, Yakushi-ji Temple, a UNESCO World Heritage Site, consists of a main hall flanked by two towering pagodas. The East Pagoda dates back to AD 730 and have survived many fires the temple have seen over the years.
Do note, however, that the East Pagoda is undergoing reconstruction and maintenance work and will only see the light of day in 2019.
In summer, there are light ups of the temple and many other places of interest within Nara. One festival to take note of is the Nara Tokae Lantern Festival (燈花会) which is held every year from 4-15 August.
Yakushima Island
Known as Japan's first UNESCO World Heritage Site, the ancient cedar forests on Yakushima Island, which range between 1,000 to 7,000 years old, was the inspiration behind famed Japanese animation Princess Mononoke.
It was reported that director Hayao Miyazaki and his team visited the island many times during the filming, and the animation film gained so much popularity so much so that Shiratani Ravine (白谷雲水峡) is also affectionately known as "Princess Mononoke's Forest "(もののけ姫の森).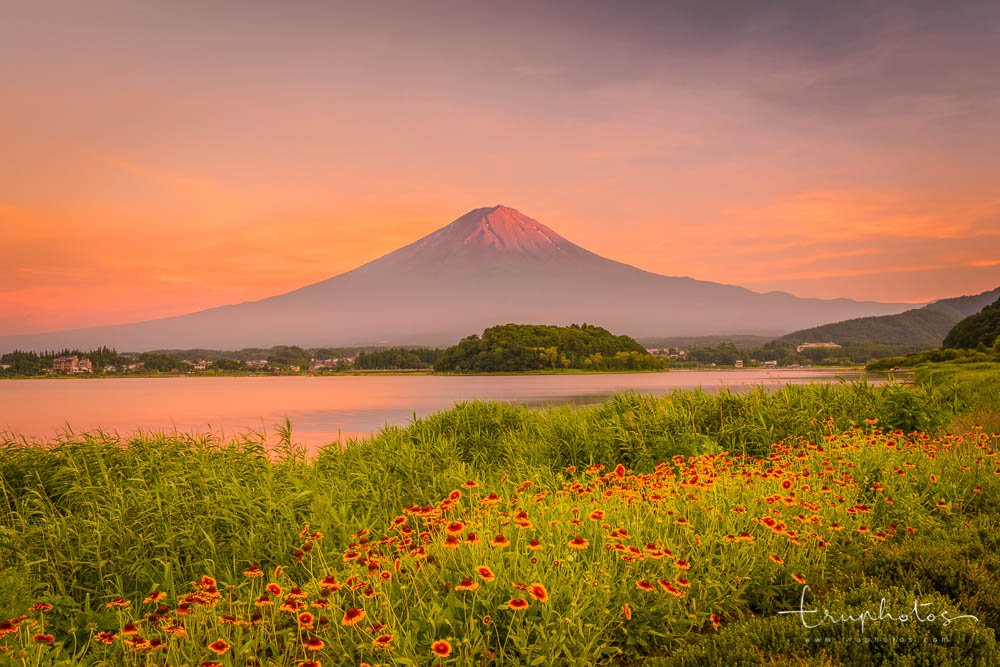 Lake Kawaguchi
You might have visited Lake Kawaguchi before, but there are so many spots around here to get great shots of Mount Fuji that it is still worth a mention. Just a train ride away from the bustling Tokyo metropolitan area, it is strongly recommended that you spend at least a couple of days here.
Usually the spring season is the first choice among many for splendid views of Mount Fuji accentuated by sakura (cherry blossoms), but other months offer differing looks and feel as well.
Consider yourself lucky if you manage to catch Mount Fuji in her full glory as it is not uncommon to be met with cloudy and overcast weather.
Itsukushima Shrine, Miyajima Island
Itsukushima Shrine is best known for its gigantic torii gate. Both the shrine and the gate is built over water, and appears to be floating during high tide.
Admiring the torii gate from afar when taking the ferry from the mainland to Miyajima Island is a wonderful picturesque experience. Check the tide timings before visiting, as when the tide recedes, one could literally walk out and view it up close.
One of the best moments to look out for is sunset at low tide. The silhouettes of the gate and people around the gate with backlighting from the setting sun make for great photo opportunities.
So that's our list for recommended spots to visit on your next trip to Japan! Go ahead and get some free photo tips below to help you prepare for it. 
Download our FREE photo tips & improve your travel photos
Download our free tips below and be on your way to better photos for your next travel destination!